Dr Hoffman's Medically Supervised HCG Diet and Weight Loss Program: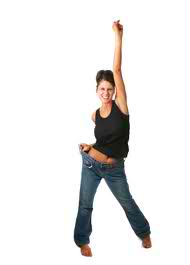 Benefits of our HCG Diet
*Weight loss can be rapid and effective.
*Patients often experience an increase in energy, vitality & mental clarity
*Learn the physiology of hormones and metabolism as well as how they drive weight loss
*Experience relief from chronic problems such as fatigue, high cholesterol, food cravings and blood sugar problems
*Physical transformations are possible in a short period of time and are based on a whole-body approach*
*Medical suggestions are designed to target metabolic issues that can prevent your body from losing weight
*Encourages the hypothalamus to better regulate hormonal effects on fat burning
*Encourages metabolic shifts to allow for weight loss that is more likely to stay off
*Dr Hoffman has seen this program work for his patients, to allow them to have a healthier life and better confidence
*Designed to facilitate full body detox, encourage the development of a lean body and energetic well being
HCG Diet Weight Loss Averages for Most Patients
*Dr Hoffman's thousands of weight loss patients have averaged approximately .5 to 1 lb. per day*
*Clinical studies show that greater than 85% of patients do not gain the weight back
* results may vary and  are not guaranteed.
Dr Hoffman is a Thorough and Detailed Functional Medicine Doctor
To begin on the HCG Diet, you will first go through an approval process.  Dr Hoffman then evaluates which weight loss programs may be the most effective for you.  Dr Hoffman examines each patient, reviews their medical history, interprets their labs and will design a weight loss program that is specific to who you are and your needs.
Natural, Whole and Nutritious Foods
Dr Hoffman does not use prepackaged foods or meal replacements and discourages anyone from participating in a program that does not utilize 100% fresh, healthy food.  Your HCG Diet will include fresh fruits, vegetables, pasta and proteins.  The purpose of the program, in addition to allowing you to lose weight, is to help you keep it off.  Developing a healthy relationship to food and developing healthy cooking skills, is the one single most effective way to keep weight off long term.  Food replacements and prepackaged foods are essentially dead food products and do much more harm than good in your body.  Do your body a favor and stay away from any weight loss programs that don't focus 100% on healthy fresh foods.
Dr Hoffman's HCG Diet and Weight Loss Programs:
*Help you control your appetite
*Better balance your ability to feel full
*Allow for you to overcome cravings
*Break the cycle of "head hunger"
*Stimulating the production of fat-burning hormones,
*Improve metabolism and allow for burning calories more rapidly
*Increases natural energy production
*Helps to encourage better hormone balance
Step one is to identify the obstacles that are getting in the way of your body's ability to lose weight, through a full medical assessment.
Step two is to begin the process of reaching your short term weight loss goals effectively, once and for all.
Step three is to support your body in adapting to the weight loss, so that the changes become permanent.
Step four is to integrate you back in to a day to day plan that is designed with your overall health in mind – one that encourages your body to stay slim and fit.
Step five is to maintain your overall wellness for the next 3-5 years with specific whole-body approaches, which are focused on treating every part of you.
To learn more about hCG weight loss programs offered by
Dr Justin Hoffman, please call: 707-292-8882
Read more about our integrative medical services, weight loss programs and naturopathic doctors here>>>>