Weight loss options in Santa Rosa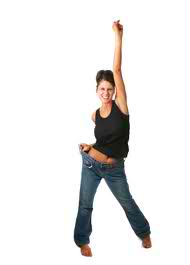 With the many different weight loss options available to us, it is important to understand why so many of them fail to help people reach their goals:
Most weight loss programs require prepackaged foods or food replacement products.  While this is often convenient for the patient, it does the patient a real disservice in the long run, as the "food" products lack any real nutrition and are devoid of the health promoting qualities of fresh, living foods.  If you are considering a weight loss program, be sure that they utilize and recommend only using fresh, nutritious – "real food".
The majority of weight loss clinics offer no real long term solutions.  Once your weight is off (if it comes off), there is no guidance as to how you need to keep it off.  This makes for a frustrating situation where rebound weight gain becomes common and frustrations are ongoing.  If you are wanting to lose weight and make sure that you don't gain it back – be sure that you are given  a very detailed assessment of why it is you are dealing with the weight in the first place.  If your doctor doesn't understand your weight gain and how to correct this symptom in the years to come, we recommend that you do some additional looking.
In Santa Rosa there are several medical weight loss options, but only Tru Health Medicine offers a whole person approach, using integrative and naturopathic medicine options for patients to help keep the weight off long term. Every person is very unique and each long term treatment plan will need to be uniquely designed to help with your specific needs.
Weight gain is a symptom.  Weight loss can improve your quality of life and decrease your risk of future chronic illness.  But if your doctor doesn't look at WHY you gained weight, or investigate the very complicated relationships between your metabolism, hormones, medical history, diet, lifestyle, physiological imbalances or any other factor contributing to your weigh gain – then they are missing the most important aspect of your problem.
Dr Justin Hoffman specializes in Weight Loss and helping his patients change their lives.  If you are interested in learning more about your weight loss options at the leading Weight Loss Clinic in Sonoma County, contact us at:
707-292-8882
Our medical clinic is located in Santa Rosa, at 1160 North Dutton Ave.
We look forward to helping you reach your goal and change your life!