Learn More About Dr Hoffman's Weight Loss Programs – hCG Diet
With the holidays soon approaching it is very important that you have a strategy for staying focused on healthy eating and sensible eating.  While we all love to indulge in the season of food and family, remember the true gift is the giving itself.  And ultimately if we are all able to find a way to have simple gratitude for all the the many blessings we already have – we will also have a way to fill our hearts with the joy of the season, instead of over-filling our bellies.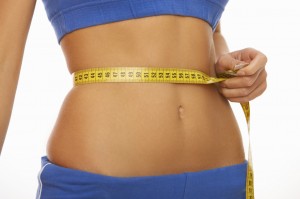 Learn More About hCG Weight Loss Programs
Our Doctors are Tru Health Medicine in Santa Rosa specialize in helping patients stay vibrantly healthy, fit and energetic.  Integrative medicine is the only form of medicine that has the power to truly change a person's metabolism through correcting the underlying problems that can lead to the symptom of weight loss.  Naturopathic Medical Doctors are the only experts in the field of functional medicine that have 4 years of medical nutrition as a part of their medical school training.  In addition to the pharmacological training for prescription medications, Naturopathic Doctors treat the whole person – and it is this philosophy and perspective that allows them to see patterns of imbalance that care overlooked by conventional medicine.
Weight loss options are many, but Tru Health Medicine is the only fully integrative and naturopathic clinic that helps treat the symptom of weight gain sot hat patients can lose weight and keep it off long term.
Watch Patient Testimonials Here
Call 707-292-8882 for more information
We offer many different weight loss options such as Dr Hoffman's new hCG Diet, Lipotropic Injections, B Vitamin injections, dietary and lifestyle treatments to help you lose weight and keep it off.  If you want to lose weight and stop struggling, our weight loss programs or hCG Diet may be just the right fit for you.