The Real Medical HCG Diet in Santa Rosa – Special Custom Program
Our medical hCG Diet uses high quality, prescription medical hCG prescribed by the Doctor.
August 6, 2015 by Dr. Justin Hoffman
Transform who you are – not just the way you look!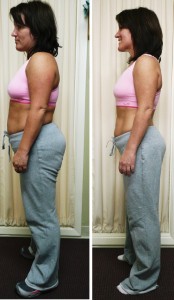 Dr. Justin N. Hoffman works with patients to get to the ROOT CAUSE of weight problems in a medically supervised environment, which facilitates weight loss and helps to create a more vital and healthy future!
Do you struggle with losing weight?  You may have noticed that some people do not have problems losing weight, while others seem to be fighting a losing battle against those STUBBORN POUNDS!!!  Dr. Hoffman has heard countless patients say things such as:
–" I am doing everything right and I still can't lose these final 20 pounds!"
–"I have tried so many diets over the last 10 years and none of them have worked."
–"I eat well, I exercise but as soon as I hit menopause, I just couldn't keep the weight off anymore."
–"When I diet, the weight just comes right back and I feel like a failure."
–"I want to be healthy and I just don't know what else to do, I feel so defeated and frustrated."
What Makes Dr. Hoffman's Medical HCG Diet so Unique?
Every single person deserves to feel well and be healthy!  What makes Dr. Hoffman's medical hCG diet and Weight Loss Programs the best?  They are completely individualized to your needs as a unique person.  Dr. Hoffman will work with you on a "one on one" basis to address the factors that are specifically affecting YOUR weight issues.  You will be treated as an individual person and not just like everyone else!
Laboratory and Nutritional Analysis
Dr. Hoffman will recommend and review labs that are necessary to understand your individual health needs and develop a program that is designed for your unique needs.  During the evaluation, Dr. Hoffman will interpret your labs from a functional medicine perspective.  Your current health and nutritional status will be discussed with you.
Nutritional and Lifestyle Education – One on One with Dr. Hoffman During Your Medical HCG Diet
Dr. Hoffman's goal is to help you reach optimal health naturally and he will take a "whole person approach" in establishing your unique Medical hCG Weight Loss Program.  He will help you learn how to lose weight fast and keep it off in the future.  Each individualized Medical HCG diet program will include nutritional counseling and support to help you establish important health promoting habits for your long term success.  Dr. Hoffman creates partnerships with each of his patients, which is one of the many reasons that makes his weight loss programs so much more effective than others.  You will be in contact with Dr. Hoffman through every step of your Medical hCG diet and Weight Loss Program – he will listen to your goals, monitor your progress carefully and work  with you every week  to help you lose weight quickly while making sure you are safe and supported.
It is important to realize that being overweight is simply a symptom of what can often be an underlying problem. With that in mind, Dr. Hoffman will focus on treating  the cause of your weight gain, rather than only treating your symptoms.  While correcting the root cause of weight gain you become healthier, you lose weight, but more importantly- you regain your vitality!
If you would like to learn more about our medical hCG diet, or to schedule a consultation with Dr. Hoffman to find out if our medical HCG diet is right for you, please call 707-292-8882
Dr. Hoffman offers his Medical hCG Diet to the patients from the following areas: Santa Rosa, Napa, Sonoma, Healdsburg, Sebastopol, Petaluma, Rohnert Park, San Anselmo, Mill Valley, San Francisco, Bodega bay, and provides "direct care" home visits upon request.