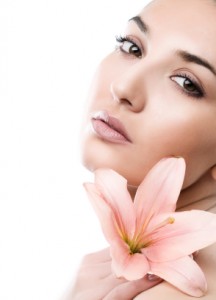 Lipo-Den, Lipo-lite, and Lipo- Sculpt.  Lipotropic weight loss for rapid and natural weight loss.
Cutting edge and revolutionary weight loss support formula containing all of the  constituents of the lipo-tropic injections with a more power packed addition of Myo-Den.  These injections are designed to function as a non-surgical approach to rapid weight loss, assisting the body to lose weight naturally as a part of a medically supervised weight loss program. If you hit a plateau, there are ways to break through it.  Lipo-Lite and Lipo-Sculpt will help jump start your body's ability to stay on track while you lose weight.
Methione is one of the sulfur containing amino acids.  It is utilized in the body for many important functions.  As a lipotropic agent, it prevents excessive fat build up in the liver.  Also, it  is helpful in relieving or preventing fatigue in the body, and has also been demonstrated to be useful in some cases of allergies due to its ability to inhibit the release of Histamine. Methione deactivates free radicals which can cause oxidation of bodily tissues.  As such it acts as an antioxidant through the conversion of L-cysteine with helps deactivate toxins.
Inositol, belongs to the B vitamin nutrient family and is closely associated with Choline in the body.  It improves the body's metabolism of fats and also helps to reduce cholesterol levels in the blood.  Inositol plays a role in  the action of serotonin, a well known neurotransmitter involved in the body's ability to control mood and appetite.
Choline, belongs to the B vitamin nutrient family as well and is a lipotropic nutrient.  It is present within each living cell in the body and works with Inositol as a basic functional component of lecithin.  Choline is vital for supporting the health of the liver and kidneys.  It is also associated with proper fats and cholesterol metabolism in the body.
Myo-Den is comprised of Adenosine which is a naturally occurring substance in the body that increases energy and has a positive effect on weight loss, stamina and overall mood.  It is excellent for chronic fatigue, thyroid disorders, slow metabolism and weight plateaus while you are on a weight loss program.
You can learn more about Dr. Hoffman's weight loss programs by clicking here, or calling 707-292-8882.
Dr. Hoffman offers his cutting edge and natural Lipo-Sculpt and Lipo-Lite weight loss program in Santa Rosa as well as surrounding cities such as Healdsburg, Petaluma, Sebastopol.  Sonoma county's premier weight loss center for integrative medicine and natural weight loss.