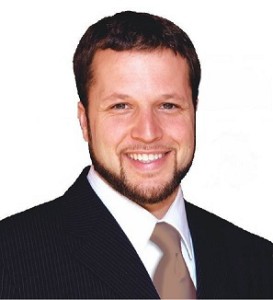 Santa Rosa Medical Weight Loss Doctor
Dr. Justin Hoffman is a Licensed Naturopathic Medical Doctor (NMD, ND).  He is a widely recognized expert on integrative medicine, naturopathic medicine and weight loss.  Dr. Hoffman will supervise your care throughout your individualized medical weight loss program.
As a primary care weight loss Doctor, he focuses on the natural treatment of metabolic imbalances, endocrine disorders, musculoskeletal injuries and weight loss. He will create a treatment plan specifically for you, drawing from a variety of approaches including:  naturopathic medicine, integrative medicine, behavior modification, exercise therapeutics, detoxification, functional medicine, botanical medicine, medical nutritional therapy, preventative medicine and more.
Dr. Hoffman holds advanced certification in anti-aging medicine, weight loss treatment options, bioidentical hormones, as well as in prolotherapy. Dr Hoffman continues to teach, write and conduct ongoing research each year.
Your weight loss program will be supervised directly by Dr. Hoffman, rather than being seen by many different office staff or assistants each time you come in. You will meet one on one with the Doctor to ensure you are receiving the highest quality medical care possible during your weight loss program.
More about Dr Justin N. Hoffman
State Medical Licenses
California Naturopathic Medical Doctor (ND, NMD) Lic#ND441
Oregon Naturopathic Physician (ND) Lic#1695
Affiliations & Memberships
American Association of Naturopathic Physicians
Oregon Association of Naturopathic Physicians
California Naturopathic Doctors Association
American Osteopathic Association of Prolotherapy – Integrative Pain Management
American Association of Orthopaedic Medicine
American Academy of Anti-Aging Medicine
Some of Dr Hoffman's Additional, Specialized Training in Anti-Aging Medicine & Bioidentical Hormones
Hypothyroidism – What they did not Teach you in Medical School (Ron Rothenberg MD)
Testosterone Treatment – Monitoring and Case Studies (Ron Rothenberg MD)
Treating Adult Hormone Deficiency and Case Studies (Ron Rothenberg MD)
Estrogen and Progesterone Therapies in Peri-Menopausal and Menopausal Women (Pam Smith MD)
Testosterone: Diagnosis, Evaluation, and Treatment (Jonathan Wright MD)
Optimizing Hormone Replacement (Ron Rothenberg MD)
Hormone Deficiencies (Thierry Hertoghe MD)
Bio-Identical Hormones and the Cardiovascular System – The Benefit of Hormone Optimization (Ron Rothenberg MD)
Perspectives on Women's Hormone Replacement (Jonathan Wright MD)
Hormonal Management of Pain and Inflammation (Ron Rothenberg MD)
Diagnosis and Prevention of Type 2 Diabetes Before it Ever Happens (Jonathan Wright MD)
Hormone Therapy Solutions for Common Female Problems (Thierry Hertoghe MD)
Hormones the Thymus Gland and The Immune System (Thierry Hertoghe MD)
Diagnosis of Hormonal Imbalances Through Physical Examination (Thierry Hertoghe MD)
Review of Pronounced Anti Cancer Activity of 5a-androstane, 17b-diol and 2-methoxyestradiol (Jonathan Wright MD)
Effective Natural Treatment of Thyroid Imbalances (Jonathan Wright MD)
Progesterone in Men With Hormone Imbalances (Thierry Hertoghe MD)
Neutraceuticals used in Bio-Identical Hormone Replacement Therapy (Jonathan Wright MD)
Treatment of Adrenal Fatigue (Jonathan Wright MD)
Clinical and laboratory Diagnosis of Adrenal Fatigue (Jonathan Wright MD)
Treatment of Adrenal Weakness (Jonathan Wright MD)
Telomeres and Biologic Aging in Humans – Cutting edge Science of Telomeres (Harvey Bartnof MD)
Hormones and the Brain (Pam Smith MD)

To contact the weight loss Doctor, please call: 707-292-8882
Dr Hoffman: weight loss doctor in Santa Rosa.  As a weight loss doctor, Dr Hoffman has helped thousands of patients overcome their struggles with weight.  Widely recognized as the most authoritative weight loss doctor in Sonoma county.