Intermittent Fasting Improves Weight Loss
Intermittent Fasting is a therapy that allows the body to "reset" many of its physiological and hormonal pathways.  Dr Justin Hoffman has found it to be a very useful tool when included in a medically supervised weight loss program, and when the Intermittent Fasting plan is customized for the individual person.  Most importantly, this type of weight loss program (Intermittent Fasting) has been demonstrated to have several key positive benefits for human physiology including;
Effective support for weight loss. Boosts your metabolic rate.
Improved fasting glucose numbers as well as fasting insulin levels.  This can make fat more accessible to burn.
Improvements in cholesterol, improved HDL (good cholesterol) and lowered LDL (bad cholesterol).  Lower triglycerides and improved circulating free fatty acids.  Decreased cardiovascular risk.
Increases growth hormone. Estimated up to 3-4 fold.  This can help with things such as tissue repair, fat loss and lean muscle mass optimization.
Weight loss options are many. The most important thing to consider in a evaluating any weight loss plan is – "how effective will this plan be at helping me lose weight"? And "how can I keep that weight off long term"?
In December 2018, the Obesity Society found that Intermittent fasting is actually more effective at promoting weight loss than calorie restriction.  The idea that calorie restriction is a healthy or sustainable way to lose weight is quickly becoming outdated as the current research shows otherwise.  Many diets, weight loss plans, and fad trends are geared at forcing weight loss. Furthermore, they attempt to do this with calorie restriction and a wide variety of supplements or extreme protocols that can actually create more problems. And lets face it, they are not good for your body.  Lets focus here on what we know works.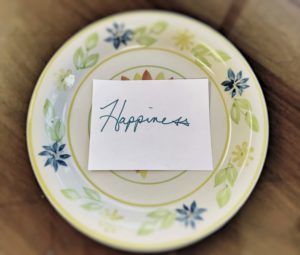 Three Key Principles for Sustained Weight Loss
1) Think of weight loss is a symptom;  if you are dealing with weight gain, or the inability to get the weight off and keep it off – there is a deeper problem than just the weight itself.  Dr Hoffman has seen thousands of patients with weight gain as a symptom
2) Find what is getting in the way;  is it an emotional food eating problem? Habits that are difficult to break or poor food choices? Food sensitivities? Uncooperative taste-buds? Or something more serious like hormone imbalances or thyroid problems? Uncovering the root cause of your "weight gain symptom" can help you overcome this problem once and for all.
3) Treat the cause;  once Dr Hoffman has helped you identify what caused you to gain weight as well as what is getting in the way of your body being able to successfully self regulate its own metabolism, he can put together a plan for your long term successful weight loss – a plan that will also improve your overall health.
Learn more about Dr Hoffman's weight loss programs here
Call to set an appointment with Dr Hoffman, Santa Rosa's Weight Loss Specialist: 707-292-8882