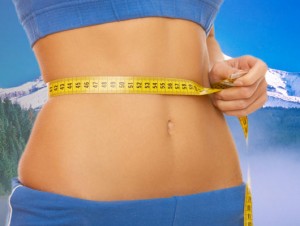 Dr. Hoffman has developed a natural and effective weight loss plan that can change your future! His Natural hCG Diet can help you shed your unwanted weight safely and rapidly.  Dr. Hoffman is committed to helping you achieve your "big picture" health goals, and significant weight loss is not the only goal of treatment as a part of his Natural hCG Diet.
CLICK HERE FOR TESTIMONIAL and Before and After Pictures

One of the most important goals of treatment is to enable you to maintain your weight loss in the future- to keep it off!  With dietary guidelines designed to keep you well nourished and satisfied, as well as lifestyle guidelines that will allow you to maintain an energetic sense of well being, Dr. Hoffman will guide you through your transformation into the new you!
Dr. Hoffman knows how well it works because he followed his own Natural HCG diet and lost 20 pounds in 30 days- and has kept it off! He has coached each patient through his Natural HCG Program, and has seen incredibly consistent weight loss results in the patients he has treated.
To learn more about Dr. Hoffman and his unique weight loss programs, click here or call 707-292-8882
Dr Hoffman individualizes each patient's weight loss program to ensure their success and weight loss.  Every patients needs are different, and finding a way to successfully reach your goals is a key element to any successful medical weight loss program.
hCG Diet Santa Rosa, hCG Diet Doctor, hCG Diet Program, Santa Rosa, Healdsburg, Sonoma, Petaluma, Sebastopol, San Francisco, Mill Valley, Novato, injections, drops are discussed, homeopathic is not recommended, prescriptions are prescribed in Santa Rosa by the hCG weight loss Doctor.